About The Lawn Boys?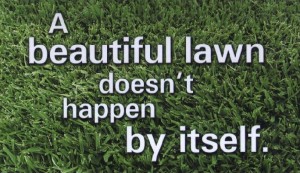 The Lawn Boys originally started their business in 2008.  Jerry Wipf and Clarence Hofer, two local guys and friends went into business together and started The Lawn Boys.  They both grew up in rural Montana on separate farms/ranches.  It was there that they learned the value of hard work and the satisfaction that comes along with a job done well, along with a lot of skills needed to run a successful business.
The Lawn Boys grew into two separate businesses in 2016 as Clarence and his wife Julianne ventured out on their own and started their own business, specializing in Landscaping and Irrigation Services – American Landscape and Irrigation Inc.  The Lawn Boys and American Landscape and Irrigation work closely together to ensure that all of our customers are well taken care of.
The Lawn Boys specialize in the lawn care part of the industry.
American Landscape and Irrigation  specializes in the landscaping and sprinkler irrigation part of the industry.
Here at The Lawn Boys we always strive for Excellence in our work and your satisfaction is Guaranteed.
We do more than just cut your grass. Every mow also includes weed-whacking around sidewalks, trees, bushes etc. and your sidewalks will always be clean when we leave.  We will also remove all weeds from rock areas if you request so (small monthly fee will apply for recurring customers) and like any other work we do, your satisfaction is always guaranteed.
The Lawn Boys offer many different services.  Often times, if we don't offer a particular service we can always recommend you to a Local Company that does. Visit our services page to see a list of services we currently offer.
We will also edge your sidewalks (extra fee will apply) upon request. We highly recommend edging as it makes your lawn stand out amongst the crowd and neighborhood. There is nothing nicer than a well edged sidewalk.
We like to look at every job so that we can give you the best price possible.  It's only fair as every yard is different.
Contact us for your free estimate today by clicking on the button below. (this will take you to our contact page)

We will be glad to give you the day off and come do your lawn work for you.
Cheers from THE LAWN BOYS
---
Now offering full landscaping and curbing services. Please call Clarence with American Landscape and Irrigation at 406-855-3040 for your free estimate. Click Here to visit his website.